More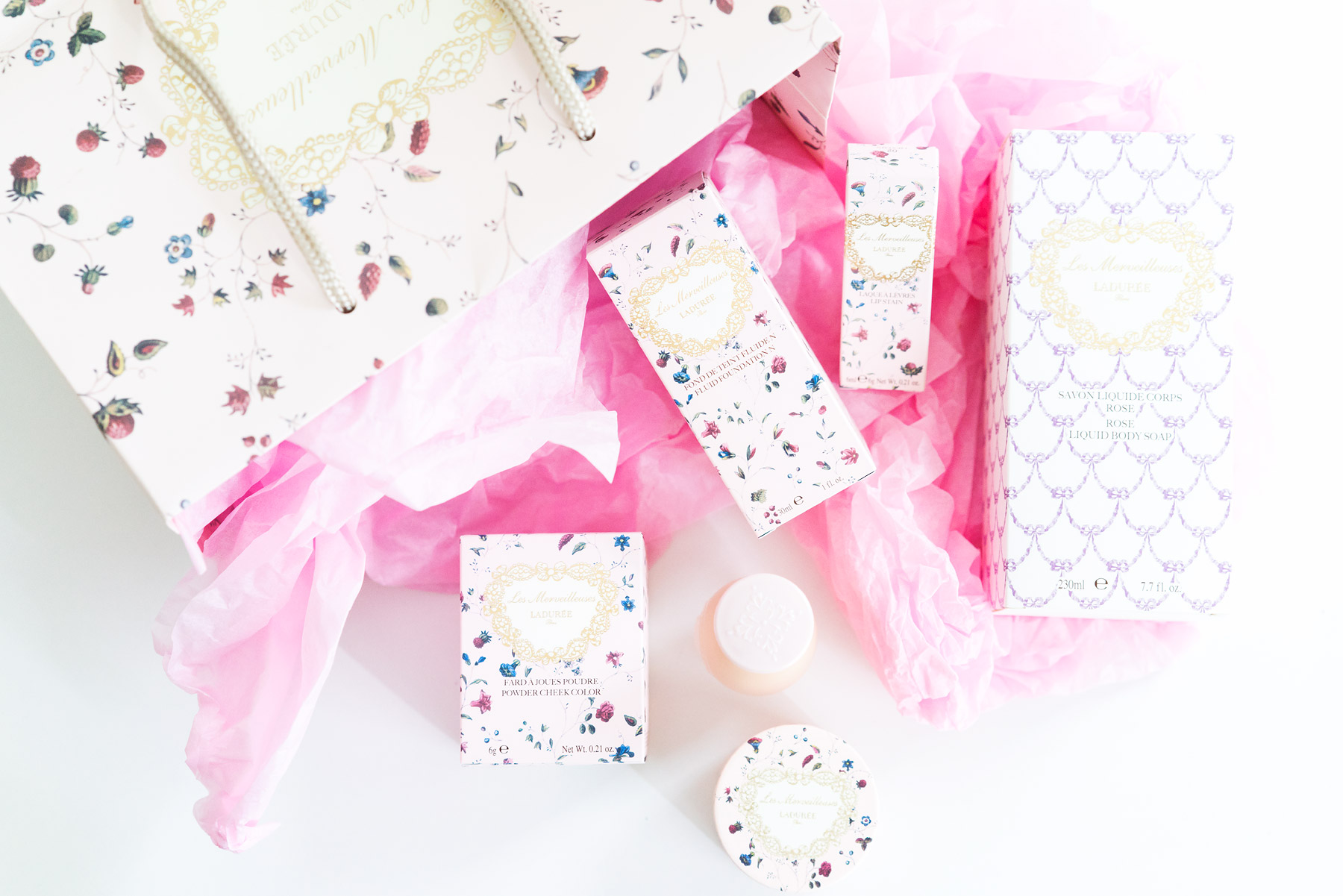 Scratch "weekend" in this case since it's only Wednesday and let's make an exception here! I'm so happy to see how strong Paris has been during these recent days and so impressed by peoples' determination to still enjoy, live and stroll around the city. During this time I've enjoyed every little thing that has been able to put a smile on my face, which has been everything from a smile from a stranger, sunny weather or incredibly nice Uber-drivers to the company of the loveliest friends, calls from my sister who's all the way in Australia and adorable pink surprises from Ladurée (as you can see above). Distraction in the form of interesting reads has also been a little help to get my mind off of things…
•   Garance Doré on dressing for shorter less tall people (I need to study this).
•   Dreaming about Bergamo and Italy…
•   Wishing I had the energy to make these "fake shack" burgers at home.
•   Seeing Japan through Katie's talented eyes.
Delicious treats at Boot Café, calm mornings in Jardin du Palais Royal, sunny summer evenings by the Seine and the beautiful dome inside Galeries Lafayette. Never forget to look up, some days it's harder to get out of bed than others, on my way to French toast in Saint Germain and coffee and cake on repeat… French toast on the Ladurée menu, a visit to newly opened Brasserie Barbes, a completely empty Place des Vosges and cute Parisian terraces everywhere you look.
I'm currently writing this with one of my cheeks being the size of a football, more or less. Yesterday I had to have dental surgery done due to two stupid wisdom teeth that thought it seemed fitting to pop up just in time to ruin my holidays. I was supposed to leave for Italy this Monday to see both family and friends but had to cancel the whole trip because of this less than hilarious problem. Anyhow, fast forward past one of the most uncomfortable experiences of my life and I'm now only able to sip juice and eat cold soup. Hopefully this little bump in the road will be over sooner rather than later and perhaps I'll even be lucky enough to plan a weekend in Italy after all, we'll see…
In the meantime I'll share a few photos from Instagram lately starting with an image from my shoot with the lovely Kerrie Hess (more about that very soon), every marble lover's dream bathroom at Hotel Le Meurice, my ridiculously happy face when stumbling across this cute Fiat and the Plaza Athénée's beautiful red balconies. The view from my flat where I'm currently being held hostage, Parisian street corners, a sparkling Tour Eiffel and some recent work I photographed for Carolina Herrera during Haute Couture week. Place Saint Sulpice, one of my favourite spots in Paris, gorgeous rooftops and empty Parisian streets on a Sunday.
Sunny days in Jardin des Tuileries, pain au chocolat for breakfast (and ignoring the fact that I want to fit into a bikini in a couple of weeks), warm summer evenings in Saint-Germain and ice cold lemonade at PNY. Pretty Parisian doors, the Eiffel Tower lookin' all charming, my outfit for my friend Hana's hen do and the very popular restaurant Septime (I can se why). The place where we begun the bachelorette party last weekend called La Gare, waffles at Ellsworth with a sprinkle of Elderflowers, beautiful blossoms and my favourite Jardin du Palais-Royal. This and more on Instagram!
A special visit to Cartier and their amazing archives last week, climbing the roof of Palais Garner and getting to experience the beautiful Opera completely empty together with Instagram. Pretty roses in Jardin du Palais-Royal, a good hair day that I'd like to remember, coffee at La Caféothèque, sunny weather and the absolutely stunning Cartier boutique on Rue de la Paix. A little snapshot from that day I shot (and ate) one million pastries, a beautiful view of Île de la Cité, more gorgeousness from that morning we explored the Opera empty and a little memory of me enjoying some Parisian sun. You'll find this and more on Instagram.
Early Parisian mornings, rose season is finally here, warm spring evenings are spent by Pont Alexandre III together with friends and wine and here's a little sneak peek of a shoot I recently did for Elie Saab. My dream colour palette at Galeries Lafayette, the yummiest caramel cookie ever from Jean Hwang Carrant, a little photo to remember the pretty spring blossoms and glorious weather while crossing the Seine. Magical Jardin du Palais Royal, pretty Parisian apartments, a Sunday morning baguette and the cute little streets of Le Marais. This and more on Instagram!
My favourite sight is seeing the light come streaming in through my windows and lighting up the whole apartment. I love working from home with my windows open and looking out over the street below. Although it can be hard to keep my bum on the seat instead of wandering off to admire the pretty view or calling friends to meet up for a glass of wine on one of the terraces in the neighbourhood instead…
•   All the red carpet looks from the Met Gala earlier this week by Style.com.
•   Thank you to Flaunt Magazine for mentioning my work.
•   "What if the Disney princesses wore Marchesa?" by Vogue.com.
•   Find me on Facebook for more updates and photos from Paris.
Early morning strolls, waking up in bed together with Lanvin, birthday blooms for a first birthday, the beautiful Lanvin exhibition currently going on. Picking up flowers for the shoot I did for Lanvin, my new favourite restaurant Ellsworth, more Lanvin prettiness and Ladurée x2. Blush pinks and pretty sunglasses, more beautiful blooms and a very bare Jardin des Tuileries.
The good thing about waking up before your alarm clock goes off is that you get to enjoy a pretty sunrise outside your window, my lastest purchase is this super cute little Furla bag, morning meetings at Printemps and coffee at my favourite Fondation Café. Pretty blooms, Parisian cafés, the cutest little illustration of me by the very talented Mimi Nizan and gorgeous blue doors. "L'amour est mort" (meaning "love is dead") found in the streets of Paris, weekend brunch at Holybelly, another pastel sunrise outside my window and pretty blooms and champagne to celebrate 500,000 people following along on my Instagram adventures!