Dress & Shoes: Elie Saab
Earlier this week my Monday was made a whole lot better than any normal Monday of mine thanks to Elie Saab and the launch of their new fragrance Rose Couture. Instead of eating left overs in bed while watching The Mindy Project (hey, there's nothing wrong with that) I got to put on some heels and wear one of the prettiest dresses I've ever worn by Mr. Saab himself. I casually asked if they minded if I slept in the dress that night, since I didn't want to take it off but apparently this is not something you're allowed to do – in case you were wondering that is. Luckily I have these little snapshots to remember the evening by.
So much love for this beautiful city.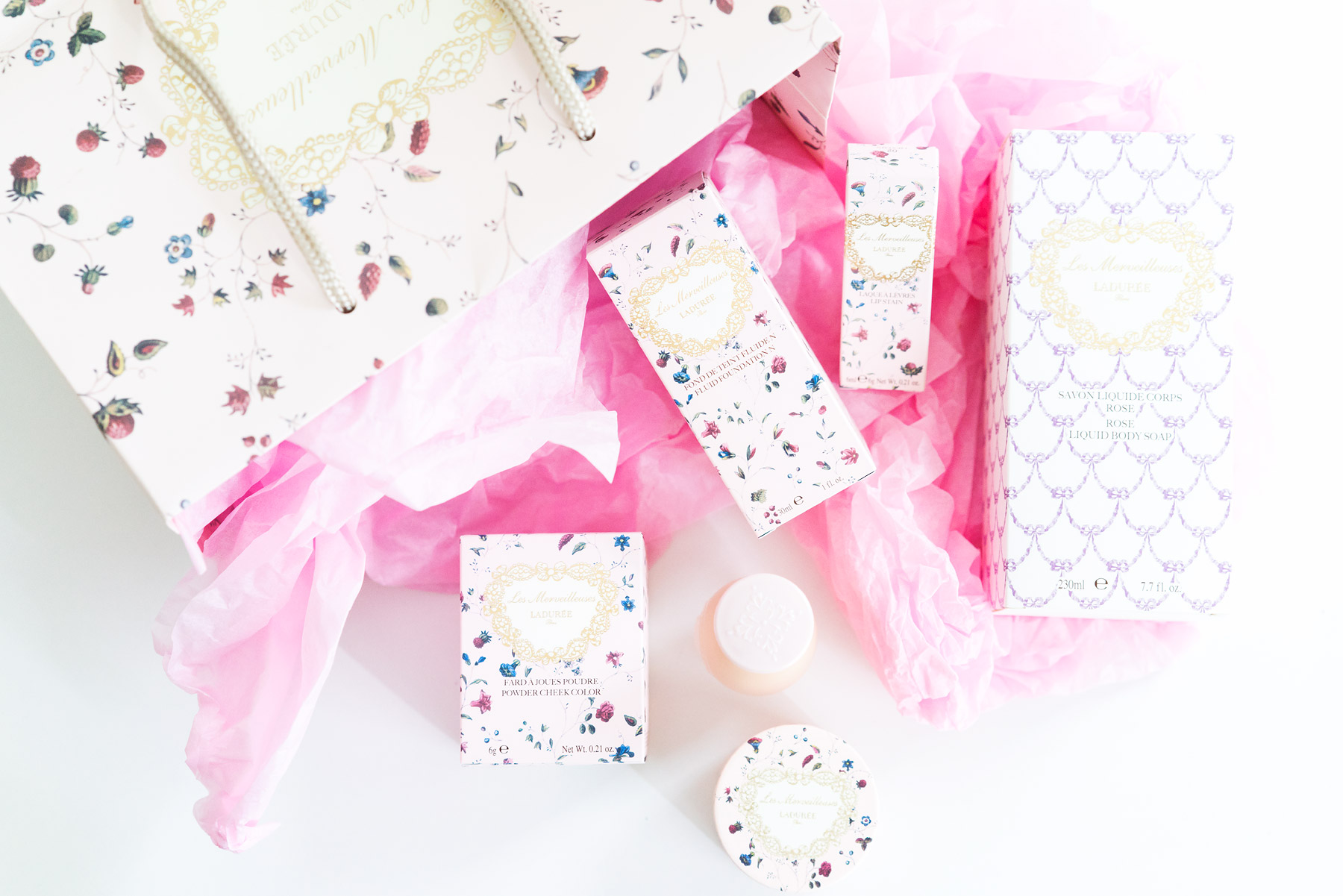 Scratch "weekend" in this case since it's only Wednesday and let's make an exception here! I'm so happy to see how strong Paris has been during these recent days and so impressed by peoples' determination to still enjoy, live and stroll around the city. During this time I've enjoyed every little thing that has been able to put a smile on my face, which has been everything from a smile from a stranger, sunny weather or incredibly nice Uber-drivers to the company of the loveliest friends, calls from my sister who's all the way in Australia and adorable pink surprises from Ladurée (as you can see above). Distraction in the form of interesting reads has also been a little help to get my mind off of things…
•   Garance Doré on dressing for shorter less tall people (I need to study this).
•   Dreaming about Bergamo and Italy…
•   Wishing I had the energy to make these "fake shack" burgers at home.
•   Seeing Japan through Katie's talented eyes.
During Paris fashion week I had a shoot that started before the sun came up. But when it looks this pretty I don't really mind getting up before other people go to bed (true story, I met several people on their way home from a night out on my way to the métro)…
Clutch: Roger Vivier – Dress: Carolina Herrera
I recently ended up on the other side of the lens and got to pretend to be a real life princess for a day (I mean, who could ever say no to that?!) when being photographed for Roger Vivier. It's not that often that I find myself in a red ballgown among the rooftops of Paris but if I could choose a dream backdrop for my fiction Disney princess, this would probably be it.
Photography: Vutheara
And just like that autumn is in full bloom once again, even though it seems like last year's fall just happened (I don't know if you can tell since you can't hear my tone of voice but this is not something that I'm exited about…). The time has passed so quickly and somehow I'm still mentally stuck in the month of April or something. I've had the loveliest year so far but the winter is never something I look forward to. Why? It's cold, dark and cold and dark. I think that pretty much sums it up for you.
Autumn is beautiful though, don't get me wrong. A good autumn can be absolutely brilliant. If I didn't know that winter was coming up next that is… Yuck. Strange hearing that from someone coming from Sweden? As I've told many of my friends who've argued with these exact words: I feel as though I've endured enough winters in my life and therefore I should be rewarded with winterless years for the rest of my life. Yeah, yeah, yeah, I know I can move away to warmer countries but I just had to fall in love with Paris for some reason.
After the Louis Vuitton show was over we got the chance to experience the Fondation Louis Vuitton, which I've been meaning to properly visit for quite some time now… The building, designed by Frank Gehry, is magnificent by itself but if you have the time to actually go inside I would absolutely recommend doing so. Incredible (and sometimes a bit bizarre) artwork as well as a stunning view from the top can be discovered if you venture inside. Find more information about tickets here.
This week I enjoyed a beautiful couple of days in my hometown Stockholm and luckily the city greeted me with sun and blue skies. I've never been a big fan of going back home before (maybe because I tend to go back when it's winter, freezing and dark…) but this time I had such a lovely time I kind of didn't want to board the plane back home to Paris. Ok let's be honest, of course I wanted to come back to Paris but a few more days in Stockholm wouldn't have hurt anyone. I sometimes forget how beautiful this city really is and how lovely it is to be around family and old friends…
If anyone ever gets the opportunity to visit this pretty place in the world my suggestion is to do so between April and October. After October it gets too dark, too cold and too… yuck, for my taste. If you do end up going and the sun decides to make an appearance there's nothing better than going for a little stroll around Djurgården, grabbing lunch and some sweets at Rosendals trädgårdskafé and continue walking back into the city, crossing Djurgårdsbron and strolling around the city until it's time for dinner. Below you'll find some of my favourite spots in the city at the moment.
Bistro Berns (lunch & dinner), Matkonsulatet (dinner), EAT (lunch & dinner), Riche (lunch & dinner), Matbaren (lunch & dinner), Wienercaféet (breakfast, lunch, café & dinner), Östermalms Saluhall (food shopping), Pärlans Konfektyr (sweets), Xoko (sweets), Kaffeverket (café), Café Pascal (café) and Rosendals Trädgårdskafé (café outside). For more tips and suggestions you can have a look at my previous post about Stockholm.